Boilers in Coquitlam
Need a New Boiler? Coquitlam Customers Come to Us
Our boilers are durable and built to last for decades. Choose from a variety of makes and models—all backed by a warranty. Our high-quality boilers are energy efficient, helping you save money on your utility bill every month. No more sinking money into an inefficient, loud or unreliable boiler. Let the technicians at Best Way Heating help you to find the boiler that suits your home and budget.
Brands We Carry
When you shop for a new boiler, select the brand and style that accommodates your needs from our inventory. We also provide maintenance service and repairs for customers with any brand of boiler in Coquitlam. If you are having trouble or are due for service, give us a call today.
Residential Condensing Boilers
Residential Condensing Boilers are highly efficient and cost-effective. These types of boilers consume low fuel and save money. Large heat exchangers in these boilers play the main role in reducing heat wastage and increasing the efficiency up to 25% more than a non-condensing boiler.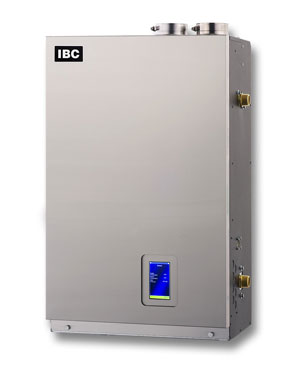 Easier installation having Supply and Return connections on both sides
New Touch Screen V-10 Boiler Control
95% AFUE.
CPVC venting approved – Venting up to 480 ft.
Built-in Low Water Cut Of and manual reset high limit.
8:1 turndown ratio
The most advanced stainless steel fire tube boiler on the market today.
Limited lifetime residential heat exchanger warranty.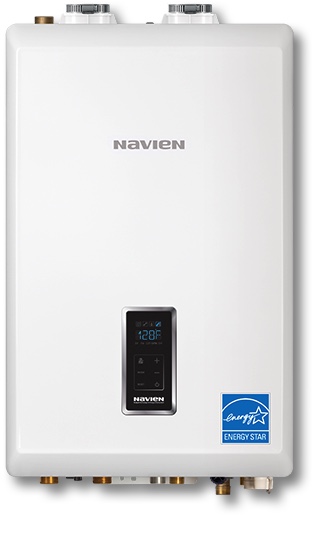 Navien Condensing Combi Boiler
Navien NCB-E is the first high efficiency condensing combination boiler with the capacity to supply both heat and domestic hot water for larger homes — enough hydronic heat for a whole house, plus hot water to run two showers and a dishwasher all at the same time.
NCB-E & NFC Series
CONDENSING COMBI-BOILERS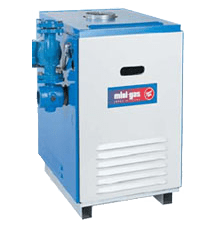 Super Hot®
Super Hot boilers are popular with customers because of their durability and reliability. Efficient and affordable, these boilers will run for years. A 10-year heat exchange warranty backs every model. The vent damper feature prevents heat loss while the boiler is not in use.
Choose one of the Super Hot Mini Gas boilers for your Coquitlam home and get 80–85% energy efficiency, or select the Mini-Star for an 85% energy-efficient boiler.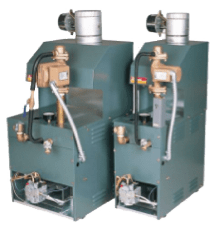 Raypak®
Raypak makes several sizes of boilers to fit in any space. Their sleek design offers a great alternative to heavier, bulkier models. Raypak's "Spark-To-Hood" feature ignites the pilot light reliably and without lockout. A motorized vent damper stops heat from escaping, helping the boiler to run efficiently. Raypak's quality boilers are a great solution for people who need a small boiler that can handle large demands.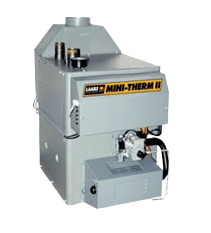 Laars® Mini Therm
You can rely on the durability and efficiency of Laars Mini Therm heaters. They are great for homeowners looking for an economical, well-built boiler that is easy to use. This design is equipped with a spark ignition feature as well as a multi-level heat output selection. The unique copper tube and cast iron heat exchanger on this model makes water heating fast and responsive.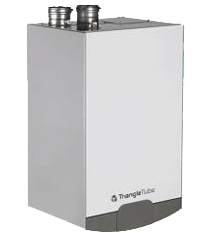 Prestige Triangle Tube
These ENERGY STAR approved boilers are for Coquitlam customers looking for eco-friendly devices. They are known for their efficiency and quiet operation. Prestige Triangle Tube boilers are designed to handle a lot despite their compact size. They have a convenient self-cleaning exchanger, and Prestige backs their products with a 10-year limited warranty.
The efficiency of these boilers surpasses most others on the market, offering homeowners a 93% energy-efficient boiler—a great choice for anyone who wants a long-lasting and reliable boiler.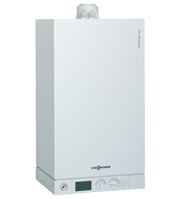 Viessmann
The Viessmann gas-fired, wall-mounted condensing boiler is also ENERGY STAR approved. This small, lightweight boiler runs quietly. It has a built-in automated frost protection feature. New boilers have the option of a CombiPLUS kit for heating domestic hot water on demand. The limited lifetime warranty offers customers the peace of mind that their investment is worth every penny.
For more information about the brands we supply or if you would like to schedule a maintenance call for the boiler in your Coquitlam home, call us today at 604-474-3355.