Wall Mounted Air Conditioner in Coquitlam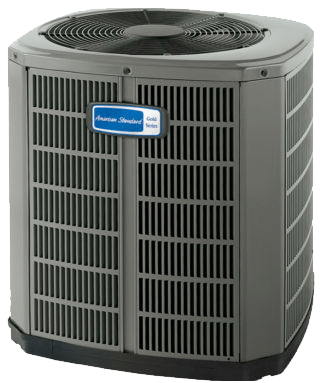 Call Us for Service on Your Air Conditioner or Heat Pump in Coquitlam
Best Way Heating believes in providing complete HVAC service at a fair price. Our certified technicians can repair, install and service all major brands of air conditioning and heating units. We will work with you to find a solution for you and your family.
Customer satisfaction is our goal, so we make our prices affordable and offer convenient financing options. If you need service for your heat pump or wall-mounted air conditioner in Coquitlam, call us today.

Our Products and Services
We proudly offer American Standard air conditioners, Daikin ductless air conditioning and heat pumps—but our technicians can service and repair many other makes and models.
Daikin single and multi-zone systems offer SEER options up to 26.1 and state-of-the-art technology to help with efficiency.These units are durable, quiet and energy-efficient. In addition to low operational sound levels, Daikin inverter technology also allows the system to deliver the capacity required to maintain the desired room temperatures. This function typical reduces energy consumption by up to 30% or more (compared to traditional fixed-speed ducted systems).
Daikins Ductless Air Conditioners and Heat Pumps
You still have access to year-round comfort even if you have no space for ductwork. Choose from a selection of ductless air conditioners and heat pumps. The indoor-outdoor, ductless configuration, price and efficiency of your unit will vary depending on your home.
We carry mini-split systems for people looking to control the temperature in a single room, and we also offer multi-split systems to provide comfort for up to five rooms at a time. All systems offer the durability, efficiency and quiet comfort that makes Daikin the quality the customers rely on.
For homeowners looking for one system that provides heat in the winter and air conditioning in the summer, choose a superior heat pump from American Standard. Adjust the temperature around your personal preference with AccuComfort technology and multi-stage heating and cooling levels.
Our products and services come backed by a one-year warranty. Call us to learn more before purchasing.
We provide service and repair for any make and model of air conditioning unit and heat pump in Coquitlam—so give us a call today and let one of our technicians restore the comfort in your home.
Go Ductless
If you have a small area of your home that needs heating or cooling a ductless AC or heat pump is a great option. Ductless systems offer increased comfort and can be very efficient. They heat and cool for a fraction of the cost of baseboard systems and come as an all-in-one system for both heating and cooling.
Service Areas
Vancouver | West Vancouver | North Vancouver | Burnaby | Coquitlam | Port Coquitlam | Port Moody | Abbotsford | Chilliwack | Maple Ridge | Surrey